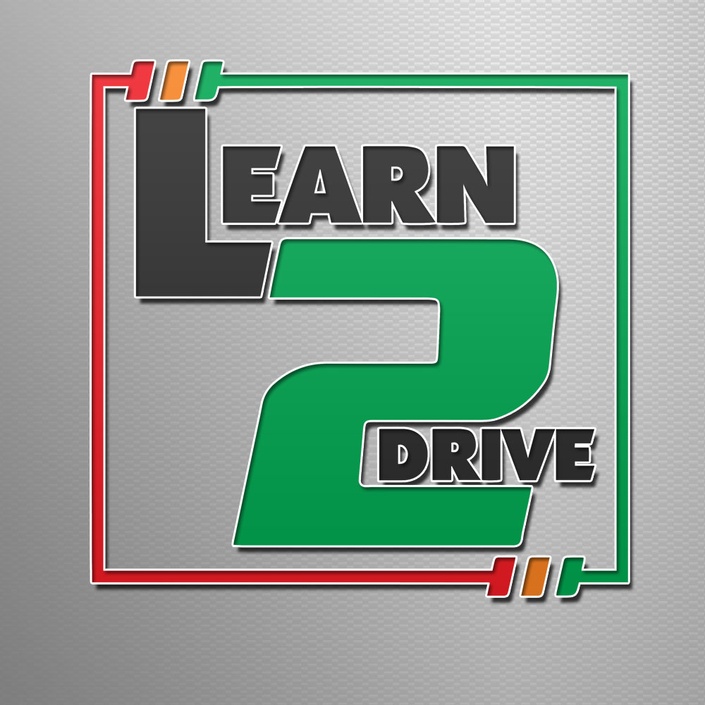 Learn to Drive - Online Course
Breaking down the fundamental core driving skills like no one else. This online driving course WILL save you time and money
Enroll in Course
My course breaks down the fundamental core driving skills like no other. My aim is to give serious learners 10X the value of a normal YouTube video, saving you TIME and MONEY. As a result you're likely you pass your driving test sooner. Looking for detail? You've come to the right place...
This Course should be considered a soloution to DVSA's driving test pass stats being consistently below 50% for many yaers now. There has to be a disconnect somewhere?..
This course is ideal if:
You have your own car and are learning with friends or parents along side your instructor
You're looking for more dedicated support outside of lessons (in our private group)
You feel your instructors technical detail is lacking and feel awkward asking
You passed some time ago and haven't driven since
Want to go in to your driving lessons prepared with knowledge and understanding
You're considering learning to drive and want to know what to expect
Need to convert from an automatic licence to a manual licence
Have held a licence in another country and are looking to prepare for a UK driving test
Looking for tips on how to improve or check on your driving
This course is set as though I am talking to you the whole way through. Sometimes asking you questions and making you think and reflect. I share usual learner mistakes, the consequences and how to avoid. It's all broken down into bite sized chunks and put into a correct order unlike my YouTube videos. The information is broke down into detail and is inline with the DVSA, Uk driving test. The course is predominantly skills based with around 90% unseen footage. Also, there's no annoying adverts.
This course has it's own PRIVATE group for paying members where you WILL have my attention if you aren't sure about anything to do with your learning to drive journey- whether it be the course videos or your actual driving lessons.
Your Instructor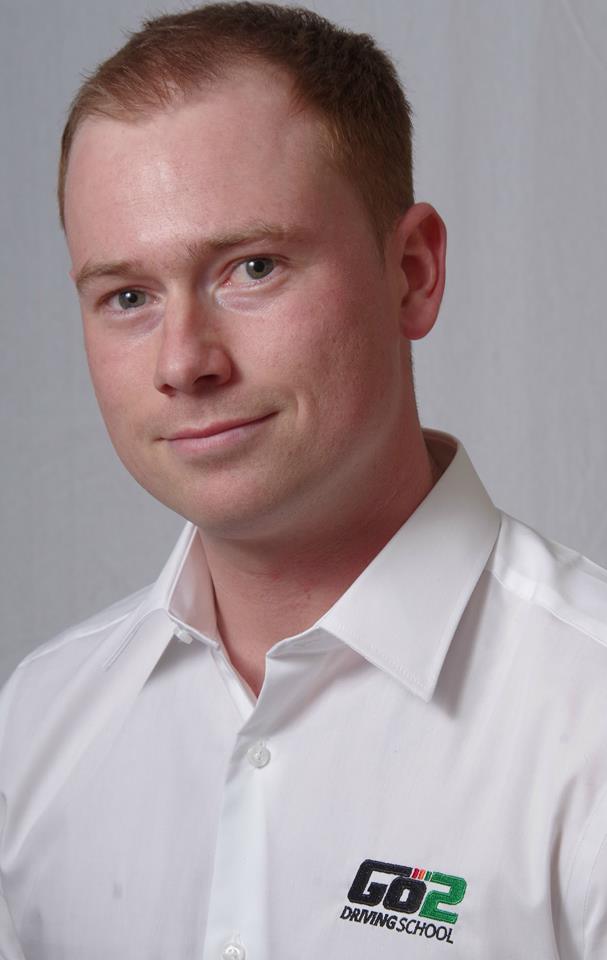 A pupil-centred approach
My pupil centred approach at my own driving school, Go2 Driving School, starts when the customer books their lesson. Using coaching questions, I understand my customers' unique requirements and learning style before they get into the car. I am then able to plan how best to use the wide variety of tools at my disposal. These tools include demonstrations, full or partial instruction, prompting and interactive drawings using a lesson presenter. For visual learners, I record each lesson and play back meaningful parts so that customers can see their errors, maximising the effectiveness of their learning.
Once in the car, by using a combination of adaptive communication skills and body language, I can start to understand the unasked questions and the intuitive vibe of the situation before me. These skills allow me to adapt to customers with complex needs such as autism, depression or dyslexia.
Customers are test ready before their test and therefore they do not require a last minute lesson prior to the test. The night before a test the customer can ask any last minute questions so that they can turn up to a test in a calm and relaxed manner.
Post-test, I have a significant pool of online resources, videos, information and Q&A's that customers can access.
Innovative teaching methods
Teaching a customer to drive is not just about driving safely. I ensure that they can drive independently, skilfully and efficiently as part of our service. As an instructor, I imagine that I have an examiner sat in the back of the car at all times. This ensures that I deliver my best performance for the customer every time.
I use reflection as a tool both in and outside of lessons. Pupils have access to an array of videos online, and even to an instantly available pre-recording of their lesson. This enables the customer to watch their manoeuvres and for me to help explain how their performance can be improved. This enables me to understand how I could improve myself and the customer's experience even further. Intuition and acute listening skills are also an important part of a lesson, knowing what has not been said and listening and adapting to the style of the customer.
I offer a service to parents enabling them to ring me whenever they take their child out in the car for a private driving session. I provide strategies and pointers to them to support the overall driving experience of the customer.
A professional appearance and style is very important. A smartly dressed instructor who respects the customer's space and who tailors the lesson to their specific needs is a day to day given for me at Go2 Driving School.
Evidence of CPD and skill development
Engagement starts with gaining an understanding of the customer and how their driving experience has been so far. Allowing the customer to lead the conversation enables me to find out their thoughts and feelings so that I can get to the root of their requirements. When a customer asks a question, I endeavour to answer it immediately. I ensure that I have the resources available in the car to provide the correct answer if I am not absolutely sure. Questions are backed up by online tutorials, tools and videos.
An open body language and a respect for personal space is critical throughout a lesson, right down to when and where it is appropriate to take hold of the wheel. I do not talk over customers unless there is a safety critical situation where an instruction has to be given. An apology for talking over and an explanation is always delivered when safe to do so. I have a private Facebook group which enables patrons to donate on a voluntary basis for the extra driving support I provide.
Evidence of CPD
➢Subscribed to Smart Driving who have a standards check package
➢Driving instructor TV
➢Instructor Training course - August 2016
➢Subscription to driving school - Business Success Blueprint
➢Driving Instructors Business Summit
➢Attended a day workshop with Lou Walsh
➢Recording my own videos and learning from them
➢Reading articles and posts
➢Watching other driving instructors on line to provoke new ideas
➢My book "What it is really like working as a driving instructor"
➢IAM - Institution of Advanced Motorists
➢Standards check with my instructor before my first standards check
A commitment to road safety
Being committed to road safety benefits the safety of the instructor and the wider community, and furthers Go2's business reputation. Lessons educate the customer about road tolerance of others. It is important to view other driver errors with a positive attitude. It is crucial that the customer forms their own opinion on the unsafe acts of others; therefore, as an instructor, I do not impose an opinion, just an explanation of the error made. My customers have access to a substantial number of online resources supporting road safety and driving both pre and post test.
Post test, I offer support in "filling the car with fuel for the first time" and positioning the car to "check the tyre pressures and put air in the tyres" and "check the wear indicators on the tyres". Customers are offered further services post test such as motorway training and spiral roundabouts. I offer 24/7 support via YouTube where Go2 has 27,000 subscribers. Customers are able to ask for my support and can private message me on any night of the week.
High levels of student satisfaction
As a Go2 Driving Instructor, I have many examples of customer satisfaction, ranging from a hug to a meal out to many online reviews and recommendations. There is a tiered support structure for drivers where they can buy further support, such as Go2 private time. I guarantee to answer any of the questions privately and quickly. For further evidence of my many 5-star customer satisfaction, please refer to:
Google local
Go2 website
Video reviews on YouTube
Facebook
yell.com
Thompson local
Free Index
Twitter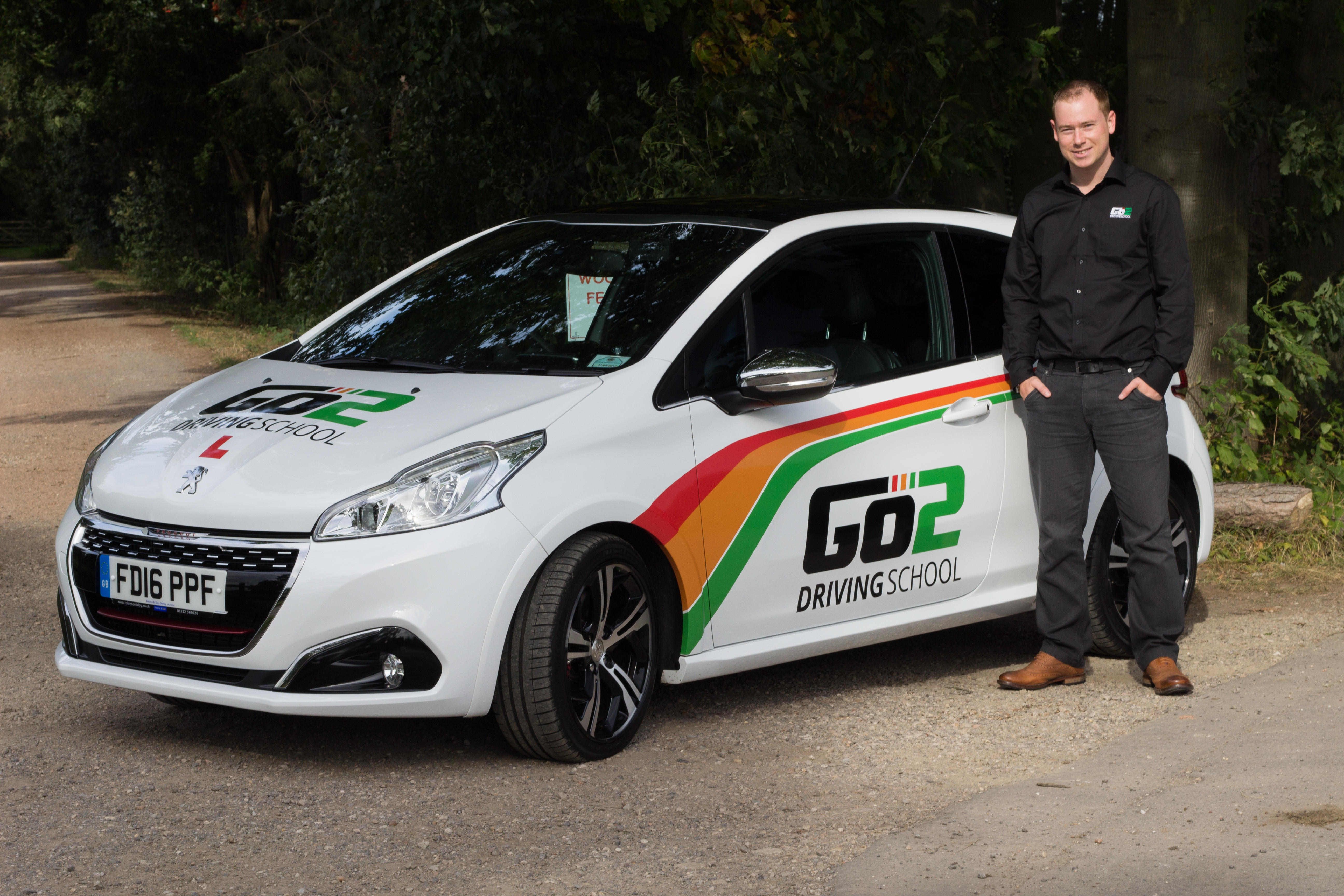 Frequently Asked Questions
When does the course start and finish?
The course starts now and never ends! It is a completely self-paced online course - you decide when you start and when you finish.
How long do I have access to the course?
How does lifetime access sound? After enrolling, you have unlimited access to this course for as long as you like - across any and all devices you own.
What if I am unhappy with the course?
We would never want you to be unhappy! If you are unsatisfied with your purchase, contact Matt personally in the first 30 days and we will give you a full refund.